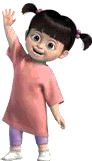 I am a single parent and a working mama with 2 kids. Education of my children is my no.1 priority. I have encounter two different experience of crucial social and emotional skills of my kids. When they first enrolled in nursery . My eldest daughter, i remember her 1st day in school she was excited, unlike any other child in the room she didn't cry when i was about to leave the room. She was prepared, she was 9 yrs. now and doing great in school. This time i enrolled his younger brother, i thought the situation would be the same for him like his sister before, and so i guess?, but when i was about to leave the room because parents are not allowed to stay inside during class. I was surprised when he clung in my leg and start to cry until i decided to stay and finished the whole session just for him to stay inside the school. He wasn't ready for school yet..

Here are some crucial social and emotional skills of a child that we parents should remember and consider for their readiness in school:

Confidence- children must learn to feel good about themselves and believe they can succeed.
Independence- children need to learn to do things for themselves.
Motivation- children must want to learn.
Curiosity- children are naturally curious and must remain in order to get the most of the learning opportunities.
Persistence- children must learn to finished what they started.
Cooperation- children must be able to get along with others and learn to share and take turns.
Empathy- children must learn to have interest in others and understand how they feel.
Experts agree that there are no absolute ways of determining if a child is ready for school. Standardized test are usually unreliable,since toddlers often develop at their own pace and can be simultaneously "ahead" or "behind" of their peers in different areas.

What to look for ,What to do, so you know if he or she is ready for that big leap!!!