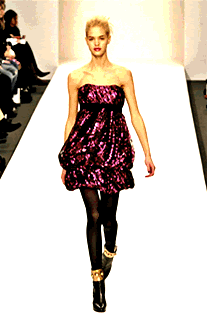 Being a woman unlike any other is really an attitude.A Sense of confidence that permeates your being from head to toe.Most women forget that there are certain manners to follow even man of your dreams is in front you. you may call this old fashion but it works, we want to be notice by men won't we? here are some tips to remember if you want to be a woman unlike any other....
You smile as if "you brightens up the whole world".

You listen "very attentively".

You talk "pause between the sentence and don't bubble in and out of nervousness".

You look "demurely and never stare".

You stand "straight".

You breath "slowly".

You sit "properly".

You walk "briskly with shoulder back".
Doing this simple things will not cost you .You don't have to be rich or exceptionally smart to feel this way about your self and you don't have to be born with this feeling either.So practice, practice,practice makes a man perfect...

Yeheey!!! Girl Power!!!
This is my first blogs i hope i can share more
tips and guides as many
as i could.Love it!!!